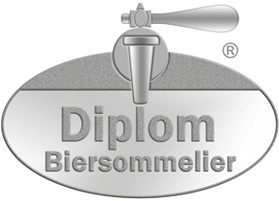 The beer sommelier is a trained expert for the cultural beverage beer.
He sees himself as a consultant for enjoyment-conscious and interested consumers, for guests in a restaurant as well as the restaurateurs and for retailers who want to expand and present the beverage range in the beer sector.
With his qualification, the beer sommelier is in the position to provide customized information on:
the beer production process
the raw materials and their effect in the aroma profile
tells stories about the beer culture
can make recommendations about the right choice of beer to the selected food
holds beer seminars and tasting sessions about the exciting world of sensory perception
In the gastronomy the beer sommelier is mostly active in an advisory capacity. He creates the beer menu, develops the appropriate beer accompaniment for dishes and organizes the beer purchase. In the service he is the advisory person for the colleagues and the guests, when it comes to the perfect presentation and presentation of the beer specialties offered.
The Vision
To redesign the image and the value perception of this millennial and traditional beverage, uncovering its historical, philosophical and cultural importance. The styles diversity and the gastronomic versatility at the service of the intelligent appreciation.
the Mission
To develop competencies and skills necessary to exercise ethically the profession as beer sommelier, spreading the beer culture and proposing different beer styles and their pairing possibilities to contribute in pleasurable dining experiences.